In the framework of the third edition of the Danube Business Talks successfully organised by viadonau on 10th and 11th October, an international expert audience came together to discuss how to make better use of the strengths of the waterway. This year the passenger shipping sector was represented for the very first time.
(c) viadonau/Zinner
The availability of the waterway was again a key topic for the representatives of the inland navigation sector. The Danube countries still need to be encouraged to implement sufficiently high information and maintenance standards. Effective measures and maintenance of the fairway along the entire Danube would help to increase the growth of both the cargo and the passenger shipping industry.
There is still potential left for goods that are particularly suitable for waterway transport. In order to create specific incentives for the transport industry, viadonau has started several priority initiatives concerning high and heavy cargo, renewable raw materials, recycling products and building materials in corporation with ports and shipping companies in recent years. The current focus: biomass and bioenergy.
The Danube Business Talks provided a platform for networking and discussing the successes, trends and challenges along the Danube waterway.
Federal Minister Norbert Hofer and Désirée Oen, EU coordinator for the Rhine Danube corridor, were there to accept corresponding requests and requirements of industry stakeholders.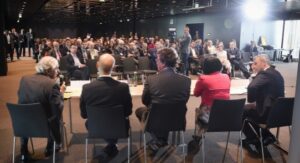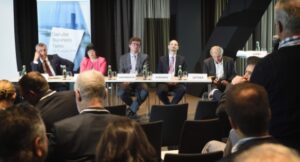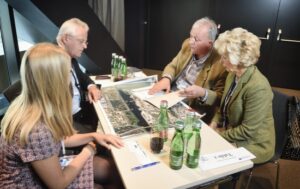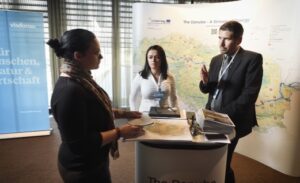 A  CLEAR  MISSION  FOR  THE  FUTURE
The improvement of cooperation among Danube countries and the willingness of private enterprises to invest in the development of the waterway in recent years increased the importance of the Danube across borders. For a secure future of the river as a sustainably developed and prosperous living and economic space, further impulses at both national and international level are required.