BASIC  PROJECT  DATA
Project ID: PA1A162
Project website: http://www.bvwp-projekte.de/wasserstrasse/w30/w30.html (German)
NEED  AND  ADDED  VALUE  FOR  THE  DANUBE  REGION  STRATEGY
The Main is 524 km long, of which 388 km are navigable. The Main connects the Rhine and the Danube via the Main-Danube Canal and is therefore an important part of the inland waterway network of the Danube Region. Currently, the possible draught in the Main stretch between the Rhine mouth and Aschaffenburg is 2.9 m. All measures concerning the upgrade of the waterway infrastructure at the Main are thus beneficial for waterway transport in the entire Danube Region.
OBJECTIVE(S)  OF  THE  PROJECT
Sole objective of this infrastructure project is the deepening of the fairway on the Lower Main between the Rhine mouth (rkm 0.0) and Aschaffenburg (rkm 84.5), in order to enable a draught of 3.1 m.
(c) German Ministry of Transport and digital Infrastructure
PLANNED  PROJECT  ACTIVITIES
Capital dredging and hydrotechnical engineering.
TRANSBOUNDARY  IMPACT
The Main connects the Danube and the Rhine via the Main-Danube Canal. The result of the works will be an increase in transnational transports along the Rhine-Main-Danube axis.
PROJECT  BENEFICIARIES  /  TARGET  GROUPS
The waterway users and businesses operating in the Danube Region will be the main beneficiaries of the measures.
STATUS  AND  TIMEFRAME
Start date: 01/2015
End date: tbd
NOTES
The project is currently in the preliminary planning phase, the planning approval procedure has not yet started. Accordingly, an estimation about the start of actual works can not be given.
FINANCING
Total budget: approx. 28 mn EUR (the project is part of the German "Bundesverkehrswegeplan" and is financed as one project of "priority need")
The total amount is financed from national budget.
PROJECT  TEAM
Project leader: Wasserstraßen-Neubauamt Aschaffenburg / Germany (website: www.wsv.de)
Address: Hockstraße 10, 63743 Aschaffenburg / Germany
Contact data: wna-aschaffenburg@wsv.bund.de; +49 6021 312 – 0
PROJECT  ENVIRONMENT
PROJECT  CROSS – REFERENCE
Deepening of the fairway of the Upper Main (PA1A157)
STRATEGIC  REFERENCE
Bundesverkehrswegeplan 2030
RELEVANT  LEGISLATION
Bundeswasserstraßenausbaugesetz (WaStrAbG)

TEN-T guidelines
EUSDR  EMBEDDING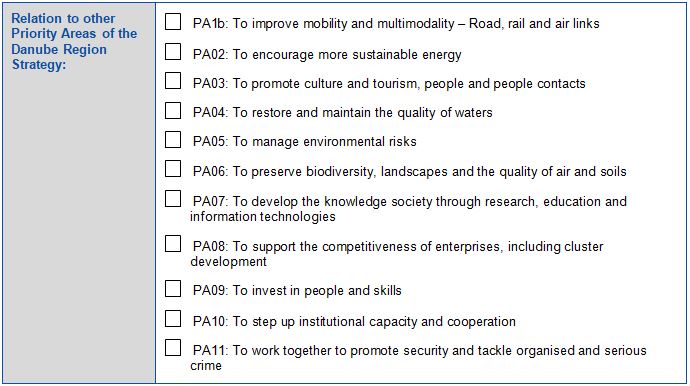 EUSDR  COMPLIANCE
META  DATA
Data provided by: viadonau (based on information from the project website and the TEN-T Corridor Study) – 25.09.2018
Download pdf.