BASIC  PROJECT  DATA
Project ID: PA1A155
NEED  AND  ADDED  VALUE  FOR  THE  DANUBE  REGION  STRATEGY
The movement of freight is the most important economic use of the Danube, Europe's second-longest river. Removing the bottlenecks for navigation is necessary to achieve the recommended Level of Service.
OBJECTIVE(S)  OF  THE  PROJECT
The study aims at improving the navigation along the Hungarian section of the Danube by carrying out preparatory studies for the removal of 31 bottlenecks. It is part of a Global Project promoting the development and upgrading of the Rhine-Danube Corridor to reach stable navigation conditions throughout the year and in all riparian countries. The study is a precondition for the implementation of any physical interventions aimed at improving the navigability and at eliminating the IWW bottlenecks on the Hungarian section of the Rhine-Danube Corridor.
PLANNED  PROJECT  ACTIVITIES
The study consists of 9 activities from the completion of the Environmental Impact Assessment and building permits documentation to the drafting of the tender designs.
TRANSBOUNDARY  IMPACT
Removing bottlenecks for navigation is beneficial for the entire Danube Region.
PROJECT  BENEFICIARIES  /  TARGET  GROUPS
The waterway users and businesses operating in the Danube Region will be the main beneficiaries of the measures prepared in the course of the study.
STATUS  AND  TIMEFRAME
Start date: September 2015
End date: September 2022
FINANCING
Total budget: 6,309,295 EUR
EU funds: 5,362,901 EUR are being funded by Connecting Europe Facility (CEF) 2014-2020 
National funds: 946,394 EUR
PROJECT  TEAM
Project leader: Hungarian Ministry of National Development (website: https://nif.hu/)
Address: Fő utca 44-50, 1011 Budapest / Hungary
PROJECT  ENVIRONMENT
PROJECT  CROSS – REFERENCE
Hajózzunk a Dunán! – Improvement of the navigability on the Danube in Hungary (PA1A032)
EUSDR  EMBEDDING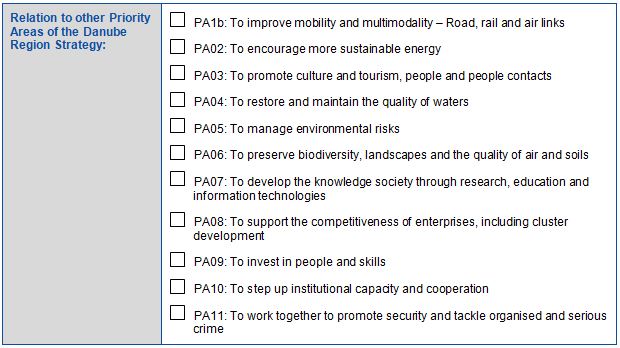 EUSDR  COMPLIANCE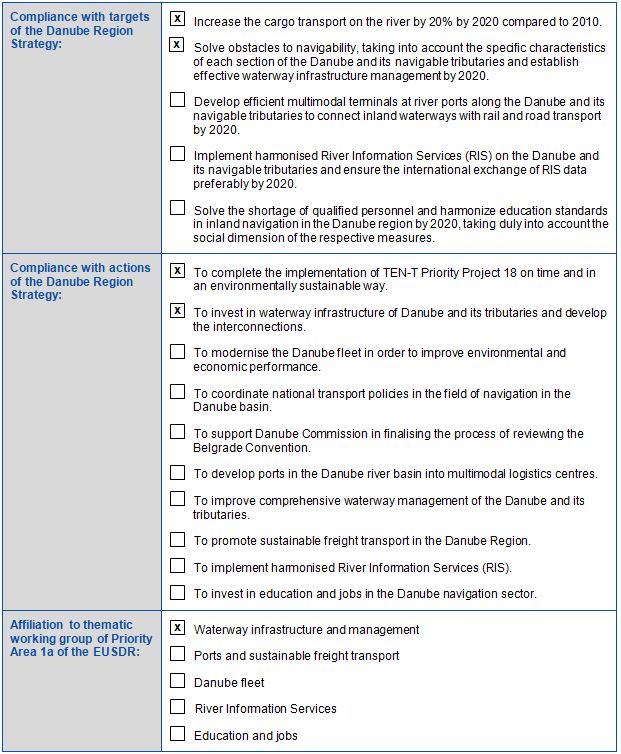 OTHER  RELEVANT  ISSUES
FOLLOW – UP  PROJECT
Physical measures to solve the critical bottlenecks along the Hungarian Danube would have to be planned in follow-up projects.
META  DATA
Data provided by: INEA website, project information (update provided by viadonau) – 25.03.2019