BASIC  PROJECT  DATA
Project ID: PA1A008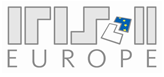 NEED  AND  ADDED  VALUE  FOR  THE  DANUBE  REGION  STRATEGY
IRIS Europe II as international multi-beneficiary project contributed significantly to fulfilling the objectives as laid down in Priority Area 1a of the EU Strategy for the Danube Region – to improve mobility and multimodality on inland waterways.
Besides partners from the Rhine-Main-Scheldt region, all Danube countries were involved either as fully financed or as cooperation partners within IRIS Europe II. The beneficiaries of IRIS Europe II were the European Union Member States, represented by their Ministries of Transport.
OBJECTIVE(S)  OF  THE  PROJECT
IRIS Europe II was a multi-beneficiary TEN-T project focusing on further enhancement and fine-tuning of RIS key technologies, services and applications; in particular the (pilot) implementation of new harmonized RIS services especially at the level of fairway, traffic and transport related RIS services, services based upon multilateral legal agreements and definitions of service levels for RIS, the provision of feedback and contribution to the maintenance and amendment of technical specifications. Thus, IRIS Europe II significantly contributed to a harmonized RIS implementation at European level.
The main objectives of the project were the following:
Further development and pilot implementation of national and international data exchange making use of multilateral legal agreements and this way providing services especially for logistical RIS users

Contribution to the amendment of the technical specifications for RIS technologies and services and later on implementation of these technical specifications

Participation in standardization of RIS services and technologies

Pilot implementation of new RIS services and RIS technologies

Feasibility studies outlining future services for RIS
CONDUCTED  PROJECT  ACTIVITIES
Activity 1: Investigation, specification, pilot implementation and evaluation of enhanced Fairway Information Services (Depth data, Water Level Models, Notices to Skippers, Wireless access to RIS services, etc.)
Activity 2: Investigation, specification, pilot implementation and evaluation of enhanced Traffic Information Services (Additional information provided via Inland AIS infrastructure, equipment programmes for onboard pilot infrastructure, pilot implementation of shore infrastructure, Calamity Abatement Support Service, Electronic Reporting, etc.)
Activity 3: Pilot implementation and pilot operation of international RIS data exchange among the national RIS Centres as well as with the European services like the European Hull Database. Especially the technical and legal challenges were considered within this activity.
Activity 4: Definition of an approach for the definition and introduction of minimum quality requirements for River Information Services.
Activity 5: Project Management and Dissemination activities.
TRANSBOUNDARY  IMPACT
Directly involved countries (beneficiaries): Austria, Slovakia, Hungary, Bulgaria, Romania, Czech Republic, the Netherlands, France, Belgium
Countries involved though cooperation agreements (cooperation partners): Germany, Croatia, Serbia, Ukraine
PROJECT  BENEFICIARIES  /  TARGET  GROUPS
Direct beneficiaries are the Fairway, Traffic and RIS Authorities and the related RIS Providers of the participating countries. Indirect beneficiaries of the further enhancement of River Information Services within IRIS Europe II are the commercial users of the waterway, as they will receive value added services, increased interoperability and quality of River Information Services.
STATUS  AND  TIMEFRAME
Start date: 01.01.2009
End date: 31.12.2011
The project is already concluded.
FINANCING
Total budget: 11,627,000 EUR
EU funds: 5,810,000 EUR were funded by TEN-T Multi-Annual Programme (MAP) 2007 – 2013
National funds: 5,817,000 EUR
PROJECT  TEAM
Project leader: Austrian Ministry of Transport, Innovation and Technology (Coordinating applicant)
via donau – Österreichische Wasserstraßen-Gesellschaft mbH (Coordinator)
(website: www.viadonau.org)
Address: Donau City Straße 1; A-1220 Vienna / Austria
Project partner(s):
Federal Ministry of Transport, Innovation and Technology (AT)

via donau – Österreichische Wasserstraßen-Gesellschaft mbH (AT)

Ministry of Transport, Information Technology and Communications (BG)

Bulgarian Ports Infrastructure Company (BG)

Ministry of Transport of the Czech Republic, Navigation Department (CZ)

Ředitelství vodních cest ČR (Czech Waterway Directorate) (CZ)

Ministry of National Development (HU)

RSOE – Rádiós Segélyhívó és Infokommunikációs Országos Egyesület (HU)

AFDJ – River Administration of the Lower Danube (RO)

Ministry of Transport and Infrastructure (RO)

Ministry of Transport, Constructions and Regional Development (SK)

VUD a.s. – Transport Research Institute (SK)

KIOS s.r.o. (SK)

RWS – Directoraat Generaal Rijkswaterstaat (NL)

Ministry for Infrastructure, Transport, Spatial Planning, Tourism and the Sea (FR)

VNF – Voies Navigables de France (FR)

Flemish Government (BE)

Waterwegen en Zeekanaal NV (BE)

NV De Scheepvaart (BE)
PROJECT  ENVIRONMENT
PROJECT  CROSS – REFERENCE
Relevant projects with necessary coordination / cooperation:
IRIS Europe 3 (PA1A019) – follow-up project
RISING (PA1A106, FP7 project focusing on identifying, integrating and further developing information services such as River Information Services in order to efficiently support Inland Waterway Transport and logistics operations)
RIS COMEX (PA1A120)

PLATINA (FP7 project consisting of 23 partners from nine different countries, in order to accelerate the achievement of the NAIADES aims)

NEWADA (SEE project (South-East-European Transnational Cooperation Programme ) which aims to further develop the Network of Danube Waterway Administrations)
Other relevant initiatives:
STRATEGIC  REFERENCE
In January 2006, the multi-annual European Action Programme for Inland Waterway Transport (NAIADES) which aims at promoting inland waterway transport in Europe was launched. It includes recommendations for actions to be taken between 2006 and 2013 by the European Community, its Member States, River Commissions and the inland navigation sector. The implementation of RIS is an important element of the strategic area 'Infrastructure'. Several Member States have launched their national NAIADES actions plans (e.g. the NAP in Austria, NAP in Slovakia) and the project is seen by its beneficiaries and cooperation partners as the driving force for the further development and implementation of interoperable RIS in Europe.
The EU Strategy for the Danube Region
On 08.12.2010 the European Commission published its communication on the European Union Strategy for the Danube Region (COM 2010/715). The Strategy provides a sustainable framework for policy integration and coherent development of the Danube Region. It sets out priority actions by means of a comprehensive Action Plan that is based on four main pillars. It is stated in the Action Plan that once an action or project is included in the Action Plan, it should be implemented by the countries and stakeholders concerned.
"To implement harmonised River Information Services (RIS)" is one of the key actions within the priority area "To improve mobility and multimodality", whereas the IRIS Europe initiative is mentioned as a concrete project example "To build on the IRIS Europe projects – support the co-ordinated implementation of River Information Services (RIS) in Europe" (cf. page 13, Action Plan).
Freight Transport Logistics Action Plan
Within the Freight Transport Logistics Action Plan the European Commission has outlined the concept of e-Freight. This concept is a vision of a paper-free, electronic flow of information accompanying the physical flow of goods with a paperless trail built by information and communication technologies. It includes the ability to track and trace freight across transport modes and to automate the exchange of content related data for regulatory or commercial purposes. Freight should be identifiable and locatable regardless of the mode used to transport it.
For this to happen, standard interfaces within the various transport modes are required to be interoperable across modes. River Information Services form an important element of e-Freight.
National Action Plans for inland navigation
In Austria for instance, the inland navigation policy relied on the National Action Plan (NAP) on Danube Navigation – a dynamic planning and decision-making instrument that determined Austrian waterway transport up to 2015. In 2015 the follow-up programme "Action Programme Danube until 2022" was adopted. The NAP and now the Action Programme are based on a package of measures, which were drawn up upon the order of the Austrian Ministry of Transport, Innovation and Technology by via donau in close co-operation with all other relevant players of the field. The NAP and now the Action Programme stress the importance of inland navigation for transport policy. Inland navigation was also made one of the core issues of Austria's EU Presidency in the first half of 2006.
RELEVANT  LEGISLATION
Among others, the most important legislative acts are:
Directive 2005/44/EC on harmonised River Information Services (RIS) on inland waterways in the Community

Commission Regulation (EC) No 415/2007 concerning the technical guidelines for the planning, implementation and operational use of River Information Services (RIS Guidelines)

Commission Regulation (EC) No 415/2007 concerning the technical specifications for vessel tracking and tracing systems (Inland AIS Standard)

Commission Regulation (EC) No 416/2007 concerning the technical specifications for Notices to Skippers (Notices to Skippers Standard)

Commission Regulation (EU) No 164/2010 on the technical specifications for Electronic Reporting in inland navigation (ERI Standard)

Commission Regulation concerning the technical specifications for Inland Electronic Chart Display and Information Systems (Inland ECDIS Standard)
OTHER
The results, conclusions & recommendations as well as observations of the preceding project IRIS Europe (Jan. 2006 – Dec. 2008) were considered and activities were partly continued.
EUSDR  EMBEDDING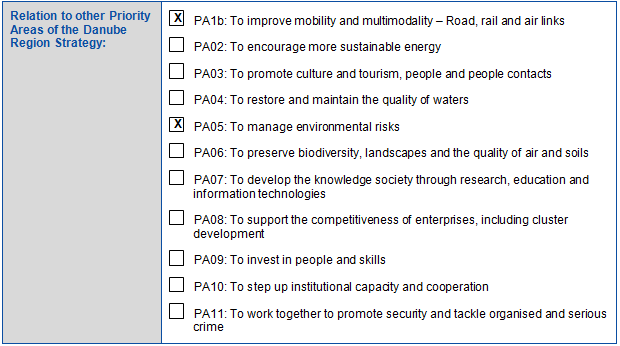 EUSDR  COMPLIANCE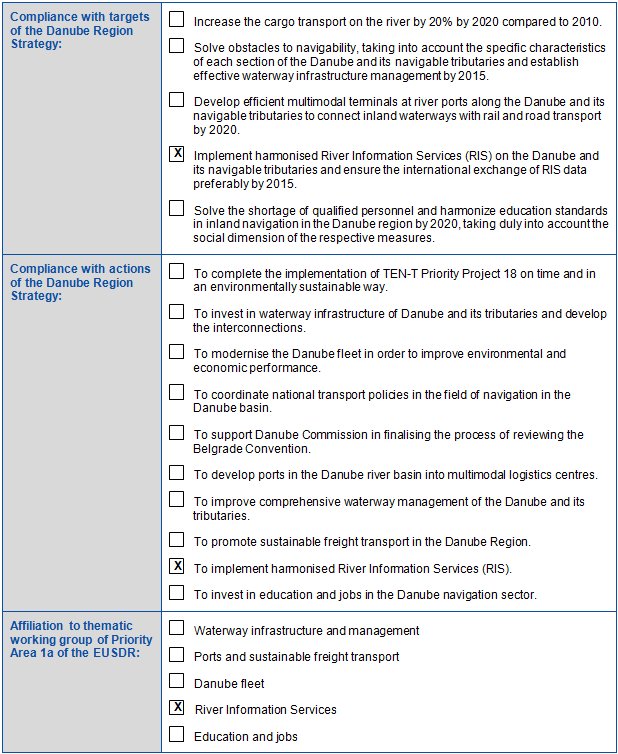 OTHER  RELEVANT  ISSUES
PROJECT  REQUIREMENTS
Technical challenges: Deployment of onboard equipment and shore-based infrastructure as well as validation of technical feasibility, interoperability and compatibility of systems, services and applications.
Legal challenges: Conclusion of administrative agreements for international exchange of RIS data taking into account European and national privacy and data protection legislation and responsibilities among authorities.
Organisational challenges: Coordinated improvement of work flows from the production of basic data up to the provision of services towards the end users.
FOLLOW – UP  PROJECT
IRIS Europe 3 (Project ID PA1A019)
META  DATA
Data provided by: Mario Kaufmann (via donau, Austria) – 14.12.2011
Download pdf