BASIC  PROJECT  DATA
Project ID: PA1A163
NEED  AND  ADDED  VALUE  FOR  THE  DANUBE  REGION  STRATEGY
The weir and locks of Kachlet were built between 1922 and 1927. The designed life span of 80 years is already exceeded and major rehabilitation of both lock chambers as well as the weir complex is necessary. The unimpaired functioning of the locks is crucial for the processing of inland navigation.
OBJECTIVE(S)  OF  THE  PROJECT
The project aims to improve the reliability and safety of the navigation lock infrastructure, eliminating the occurrence of long closures and preventing malfunctions.
TRANSBOUNDARY  IMPACT
Since malfunctioning lock facilities create infrastructural bottlenecks for the entire waterway corridor, the rehabilitation project had region-wide benefits, ensuring the safety and operability of the lock.
PROJECT  BENEFICIARIES  /  TARGET  GROUPS
waterway users
STATUS  AND  TIMEFRAME
Start date: 2012
End date: 2034

Preparatory work has taken place.
Construction works will start  in 2023. Navigation will be continued through one of the two lock chambers.
FINANCING
Total budget: approx. 86 million  EUR entirely funded through national budget
PROJECT  TEAM
Project leader: Wasserstraßen- und Schifffahrtsamt Regensburg / Germany
(website: www.wsa-regensburg.wsv.de)
Address: Erlanger Straße 1, 93059 Regensburg / Germany
There are no additional partners involved.
EUSDR  EMBEDDING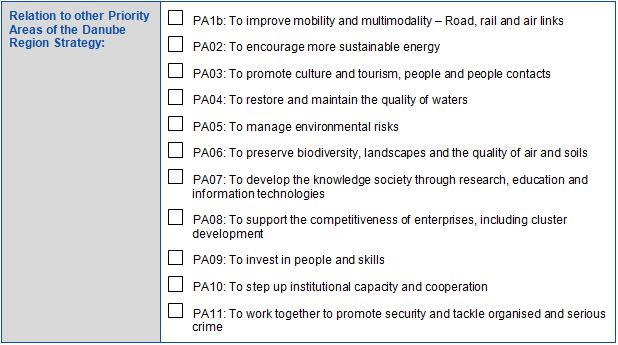 EUSDR  COMPLIANCE
META  DATA
Data provided by viadonau, based on information from the project website and the TEN-T Corridor Study for the Rhine-Danube Corridor – 25.09.2018