BASIC  PROJECT  DATA
Project ID: PA1A160
Project website (German): http://www.schleuse-erlangen.wsv.de/
NEED  AND  ADDED  VALUE  FOR  THE  DANUBE  REGION  STRATEGY
The lock Erlangen was put into operation at the beginning of the 1970s. Soon afterwards the first damages were discovered and first constructional rehabilitation measures were necessary in 1974.
OBJECTIVE(S)  OF  THE  PROJECT
Building of the replacement construction.
The new lock will be built 300m north of the existing weir and lock. The lock chamber will have the same dimensions in lenght as the old lock (190m), while the width will be enhanced by 50cm to 12.5m.
As soon as the new lock has been put into operation, the existing lock will be shut down and partially dismantled.
CONDUCTED  AND  PLANNED  PROJECT  ACTIVITIES
The project will be implemented in 8 building phases, including the dismantling of the old lock.
2018: planning approval

2020 – 2025: construction works

2026: operation of new lock

2028 – 2030: deconstruction of the old lock
TRANSBOUNDARY  IMPACT
Since it is not possible to bypass the lock, its reconstruction is crucial for navigation along the entire Rhine-Main-Danube axis.
PROJECT  BENEFICIARIES  /  TARGET  GROUPS
waterway users
STATUS  AND  TIMEFRAME
Start date: 2015
End date: 2025
FINANCING
Total budget: approx. 203 million  EUR entirely funded through national budget
PROJECT  TEAM
Project leader: Wasserstraßen-Neubauamt Aschaffenburg / Germany
(website: www.wsv.de)
Address: Hockstraße 10, 63743 Aschaffenburg / Germany
There are no additional partners involved.
PROJECT  ENVIRONMENT
PROJECT  CROSS – REFERENCE
EUSDR  EMBEDDING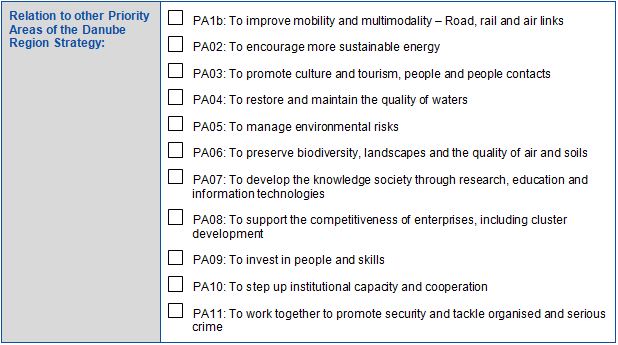 EUSDR  COMPLIANCE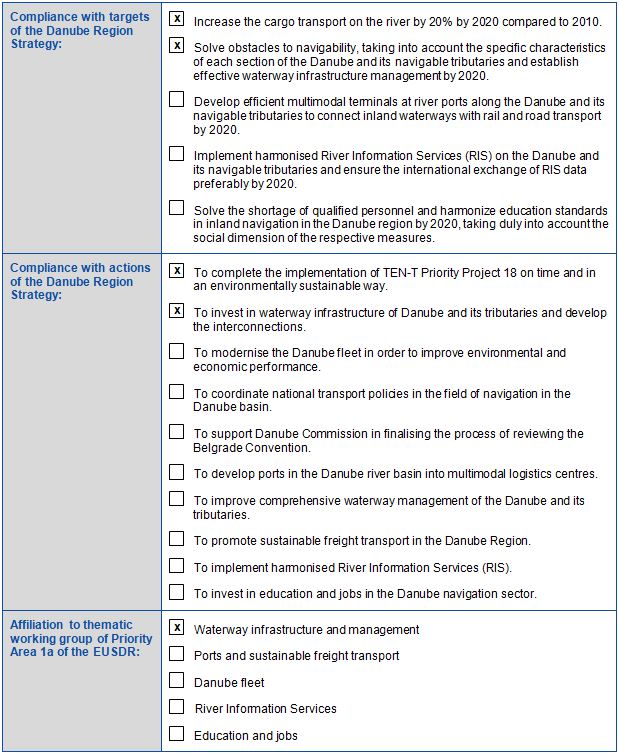 META  DATA
Data provided by viadonau, based on information from the project website and the TEN-T Corridor Study for the Rhine-Danube Corridor – 25.09.2018
Download pdf.