BASIC  PROJECT  DATA
Project ID: PA1A137
NEED  AND  ADDED  VALUE  FOR  THE  DANUBE  REGION  STRATEGY
The Hungarian section of the Danube river is 417 km long and an important part of the Rhine-Danube Corridor. As part of the TEN-T inland waterways, it has to be fitted with RIS in line with Directive 2005/44/EC.
OBJECTIVE(S)  OF  THE  PROJECT
The project aimed to entirely replace the Hungarian Inland Navigation Information System (HIR), so that it can communicate with RIS components and services. The Action consisted of works that optimize the Danube IWT.
The main objective of the Hungarian RIS was to create the conditions for a better and smoother use of the inland waterway, increasing the safety and efficiency of navigation and aligning, at the same time, the community of users involved through the sharing of easily accessible information.
PLANNED  PROJECT  ACTIVITIES
The project consisted of four activities:
project management;

design;

implementation, testing and validation of RIS system, and

trainings and system introduction.
TRANSBOUNDARY  IMPACT
The project have had positive impacts on the competitiveness of inland waterway transport, modal split, traffic management, service quality, safety and security.
PROJECT  BENEFICIARIES  /  TARGET  GROUPS
Shippers, forwarding companies, relevant authorities, etc.
STATUS  AND  TIMEFRAME
Start date: February 2016
End date: July 2019
This project has been completed.
FINANCING
Total budget: EUR 1,295,400
EU funds: EUR 1,101,090 funded by Connecting Europe Facility (CEF) 2014 – 2020
National funds: EUR 194,310
PROJECT  TEAM
Project leader: Hungarian Ministry of National Development (website: www.nfm.gov.hu)
Address: Fő utca 44-50, 1011 Budapest / Hungary
Contact data: cef@nfm.gov.hu
PROJECT  ENVIRONMENT
PROJECT  CROSS – REFERENCE
HERO – Enhance the Efficiency of Hungarian RIS Operation (PA1A138)
EUSDR  EMBEDDING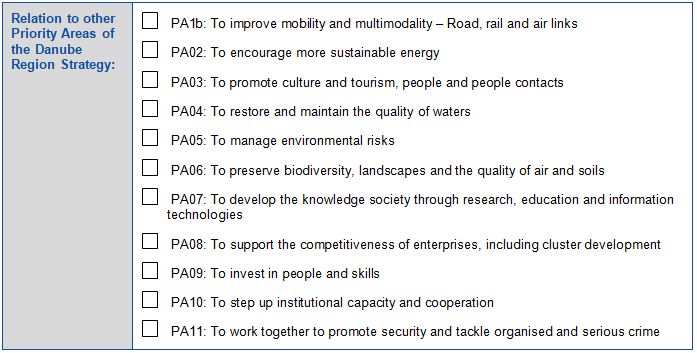 EUSDR  COMPLIANCE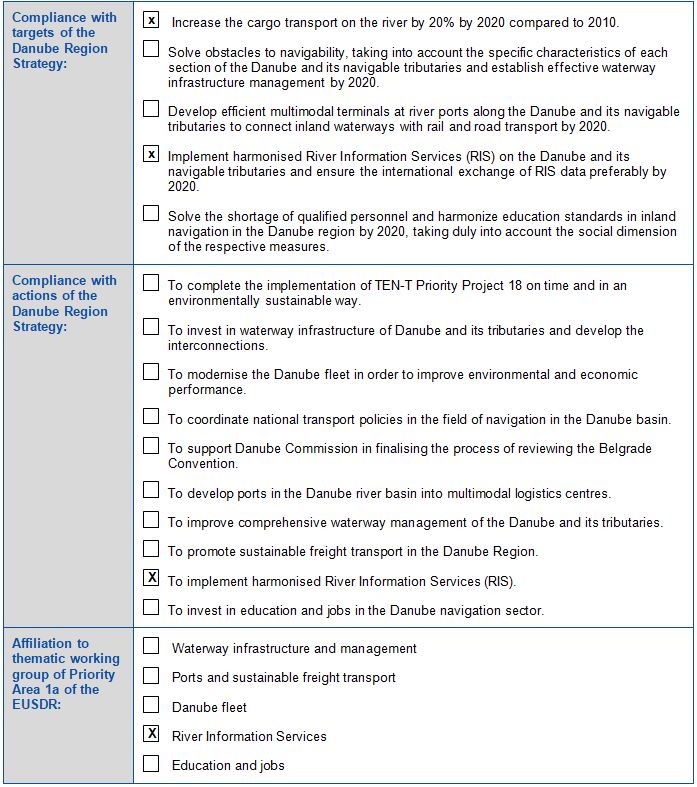 META  DATA
Data provided by: INEA website, project information (update provided by viadonau) – 19.08.2019