BASIC  PROJECT  DATA
Project ID: PA1A111
Project website: https://www.edinna.eu/iwtcomp/
NEED  AND  ADDED  VALUE  FOR  THE  DANUBE  REGION  STRATEGY
The European Union (EU) consists of 27 member states, and each state has got a different education system. Therefore the European Commission (EC) prepared the European Qualifications Framework (EQF) because it wanted to:
make national qualifications more readable across Europe;

harmonize national qualification systems of different countries to a common European reference framework;

promote workers' and learners' mobility between the countries of the EU and to facilitate their lifelong learning.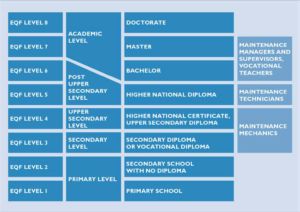 OBJECTIVE(S)  OF  THE  PROJECT
In the project an EQF comparison between the different countries was developed for job qualifications in IWT. Furthermore, the best practices related to competency based education within the participating institutions and other related sectors were collected. This overview stimulates and supports the education institutes to improve their education process and will have more teachers involved in competency based learning and teaching.
CONDUCTED  AND  PLANNED  PROJECT  ACTIVITIES
The selected best practices in competency based education were used as input for the train-the-trainer course which was developed and executed during the IWTCOMP project lifetime. This train-the-trainer course is an integral part of the implementation of the new EU Directive on the Recognition of Professional Qualifications in Inland Navigation. The course facilitates the education and training institutes to implement the new Competence Framework into their education and training system.
TRANSBOUNDARY  IMPACT
Since the EU Directive on the recognition of professional qualifications in inland navigation (Directive 2017/2397) concerns the entire Danube Region, the project results are also relevant for the entire Danube Region and beyond.
PROJECT  BENEFICIARIES  /  TARGET  GROUPS
Mainly IWT education and training institutes and the IWT sector.
STATUS  AND  TIMEFRAME
Start date: September 2016
End date: February 2019
The project is already concluded.
FINANCING
Total budget: 169,896 EUR
EU funds: 169,896 EUR were funded by ERASMUS + Programme
PROJECT  TEAM
Project leader: STC Group
Address: Lloydstraat 300, 3024 EA Rotterdam/ The Netherlands
Project partners:
CERONAV, Constanta / Romania

Schiffer-Berufskolleg Rhein, Duisburg / Germany

University of Zilina, Zilina / Slovakia

Maritieme Academie Harlingen, Harlingen / The Netherlands

University of Craiova, Craiova / Romania
PROJECT  ENVIRONMENT
PROJECT  CROSS – REFERENCE
COMPETING – Competence Based Education and Training for Inland Navigation (PA1A165)
RELEVANT  LEGISLATION
Directive 2017/2397 on the recognition of professional qualifications in inland
navigation
EUSDR  EMBEDDING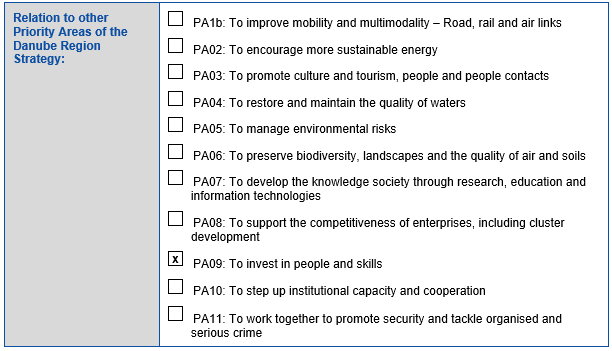 EUSDR  COMPLIANCE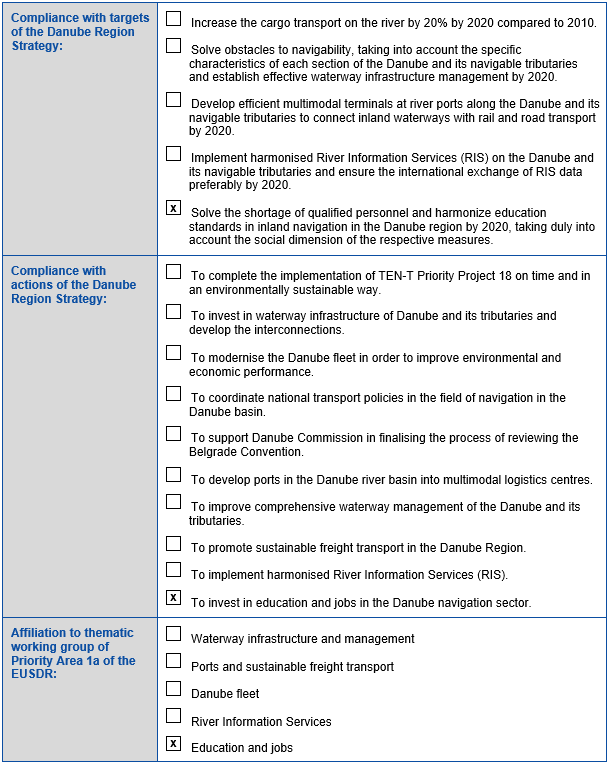 META  DATA
Data provided by: IWT (Timon Jongkind – 15.05.2020)
Download pdf.