BASIC  PROJECT  DATA
Project ID: PA1A139
Project Website: https://darem-slovakia.eu/en/
NEED  AND  ADDED  VALUE  FOR  THE  DANUBE  REGION  STRATEGY
The project aims to close gaps, to remove bottlenecks and to overcome infrastructural barriers along the Danube waterway network.
OBJECTIVE(S)  OF  THE  PROJECT
The Action aims to implement the Fairway Rehabilitation and Maintenance Master Plan for the Danube and its tributaries by modernising the dredging equipment and fleet of the Slovak Water Management Enterprise (SVP) as well as the Water construction state enterprise (VV) and by removing bottlenecks on the Slovak Danube stretch.
SVP will purchase 2 new belt excavators which will be installed on a floating platform. VV will purchase 1 suction dredger and 1 belt excavator.
The project aims to deliver a list of priority works to be implemented as pilot rehabilitation dredging works to reinstate a good navigation status in the Danube section of the Hrušov reservoir (rkm 1845 to rkm 1868).
PLANNED  PROJECT  ACTIVITIES
The project consists of five activities:
Project management, communication and public consultation

Final design of the dredging works priority measures

Procurement and delivery of technical equipment to carry out rehabilitation dredging works

Pilot activities implementation

Evaluation and recommendation
TRANSBOUNDARY  IMPACT
In the long-term, the project will contribute to increasing the safety and reliability of inland waterway transport along the corridor.
PROJECT  BENEFICIARIES  /  TARGET  GROUPS
Shippers, stakeholders, relevant authorities, etc.
STATUS  AND  TIMEFRAME
Start date: February 2017
End date: December 2020
FINANCING
Total budget: EUR 9,750,000
EU funds: EUR 8,287,500 funded by Connecting Europe Facility (CEF) 2014 – 2020 
National funds: EUR 1,462,500
PROJECT  TEAM
Project beneficiary: Ministry of Transport and Construction of the Slovak Republic
Implementing bodies:
Slovak Water Management Enterprise (Slovenský vodohospodársky podnik, š.p.)

Water construction state enterprise (Vodohospodárska výstavba, š.p.)
EUSDR  EMBEDDING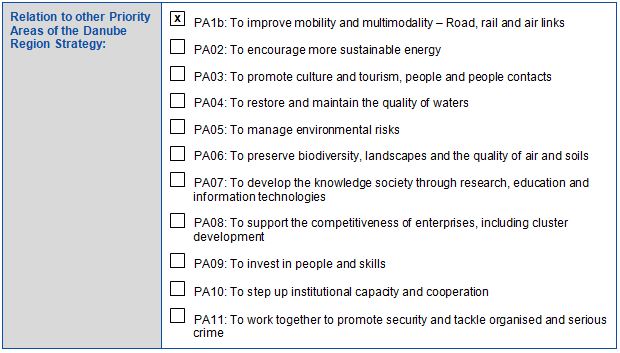 EUSDR  COMPLIANCE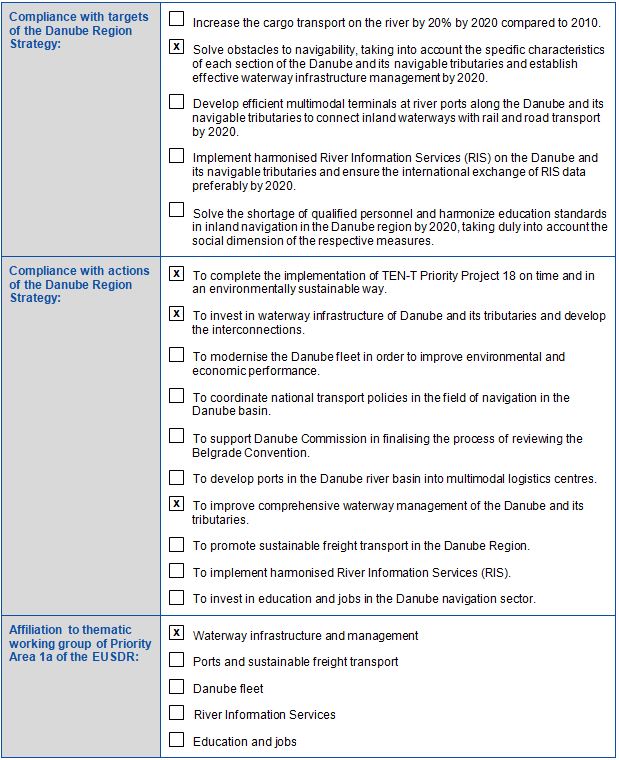 META  DATA
Data provided by: Miroslava Tegelhoffova (ARVD / Slovakia) – 24.10.2017
Download pdf.